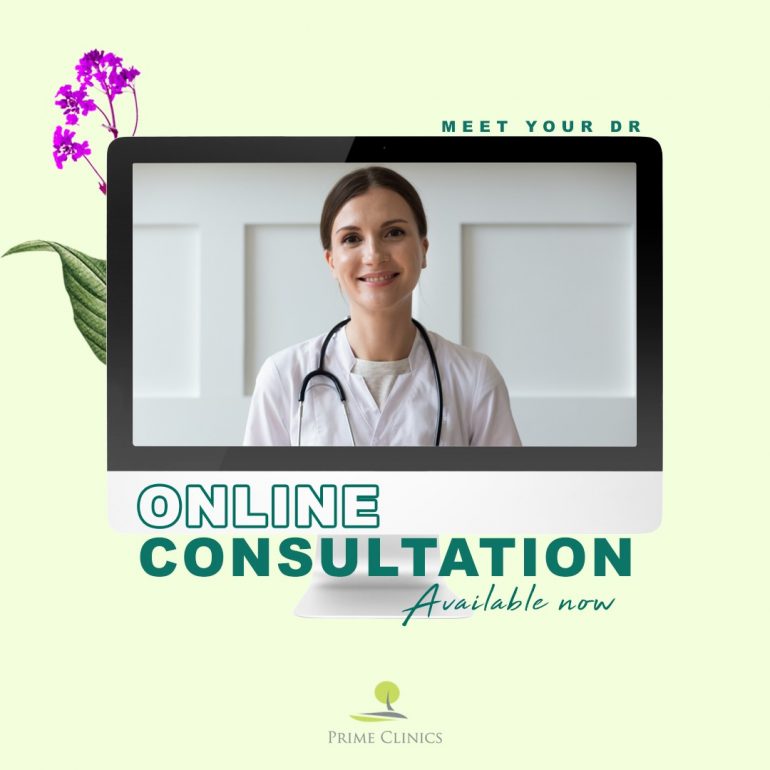 Online Consultation – Available Now
Online medical consultations are now available at Prime Clinics.
How to book a medical online consultation. • Call, email or DM Prime Clinics Palm Hills or Katameya Heights on any of the numbers below👇 • An SMS confirming your desired appointment will be sent shortly after 💬
• The SMS will include your password to access the online session on a PC or a laptop 💻🖥️
• Follow the link ( https://prime-clinics.com/virtual-clinic/) in time for your scheduled appointment 👨🏻‍⚕️👩🏻‍⚕️
Katameya Heights branch:
02-27585263, 02-27585264, 01147311137 info-katameya@prime-clinics.com
Palm Hills branch :
01000070535, 01111200825
info-palm@prime-clinics.com
يمكنك الآن استشارة طبيبك اونلاين بالمنزل ..
كيفيه حجز الاستشارة الطبية أونلاين؟ – تقدر تكلمنا أو تبعتلنا ايميل .
– هيوصلك رسالة لتأكيد الحجز فيها لينك المقابلة – افتح اللينك في الموعد المحدد من اللابتوب و استشير طبيبك .
فرع قطامية هايتس : 02-27585263, 02-27585264, 01147311137
info-katameya@prime-clinics.com
فرع بالم هيلز : 010000070535، 01111200825
info-palm@prime-clinics.com