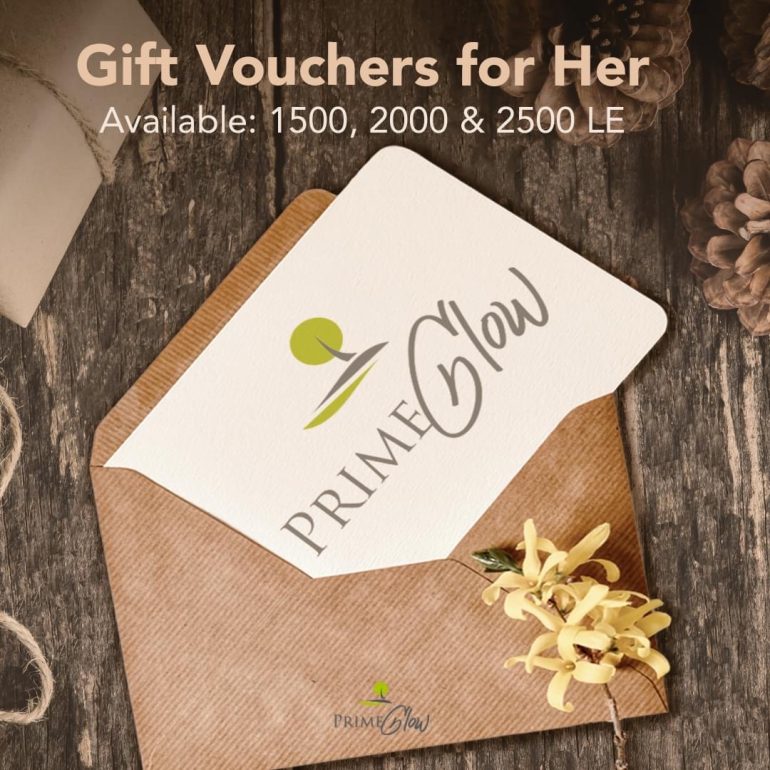 Gift Vouchers for Her!
Still undecided what to get her or yourself for Mother's Day?
Get her a Prime Glow gift voucher that she can use at any time and let her pick the beauty services that suit her ♥️.
Three gift vouchers of different values are available at our clinics, for you to choose from.
Hurry up and treat her to some self-care and wellness. Find us inside: Katameya Heights, New Cairo: 01147311137 – 02-27585264 or Pal Hills Street 88 Mall: 01111200825 – 01000070535
لو لسه محتار/ة تجيب أو تجيبي لنفسك هدية إيه في عيد الأم ممكن تشتري كارت هدايا من عيادات برايم جلو وخليها تختار الخدمات التجميلية اللي محتاجاها براحتها. متوفر في عياداتنا ٣ كروت هدايا كل واحدة ليها قيمة مختلفة ممكن تستخدمها في أي وقت. للحجز والاستعلام: فرع قطامية هايتس – القاهرة الجديدة: 01147311137 – 02-27585264 أو فرع بالم هيلز مول ستريت ٨٨: ٠١١١١٢٠٠٨٢٥ – ٠١٠٠٠٠٧٠٥٣٥